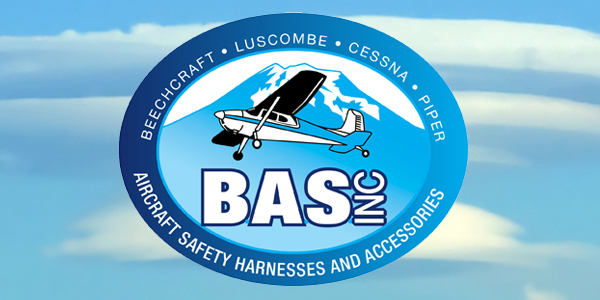 About Us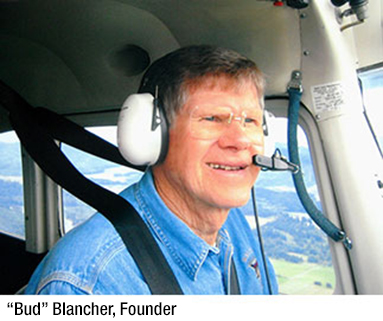 BAS Inc. is a company born, like many companies, to fill a demand for a more useful product and to help make aviation safer. The originator of BAS was inventor, A&P, and IA named Howard "Bud" Blancher who developed our great product almost by accident.
In the 1970's, Bud knew he wanted to replace the factory aircraft seatbelts in his wife's personal Cessna 170. He also didn't like what was available in the way of safety harnesses. It was equipped with lap belts only and a manual flap handle, and he didn't think a fixed harness would safely do the job. Bud decided to pursue his idea of a 4 point inertia reel system that would allow him to reach everything to control the aircraft, as well as move around to look for conflicting traffic, without the restriction of a fixed harness. It was really just supposed to make their aircraft safer, but when people saw these harnesses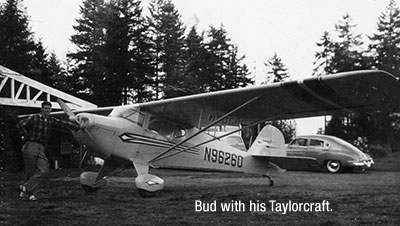 at fly-ins, they liked what they saw and requested that Bud make their aircraft safer by installing the same system. After several Field Approval installations, the FAA decided that if Bud wanted to continue installing he would need to apply for an STC . . . and the rest, as they say, is history.

Our Mission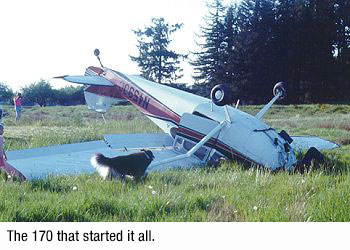 Since the early days there have been many different aircraft and STCs added, but the mission at BAS has never changed—SAVE LIVES. We know there are no guarantees, but as you can observe for yourself from our Testimonials Page, these are just a few of our many success stories.

Bud, respected in the field for his efforts to make aviation safer, passed away in 2007, but his mission to save lives continues on. All of BAS's harness systems within our STCs include TSO'd 4 Point Harnesses manufactured per our specs by AmSafe in Phoenix, Arizona.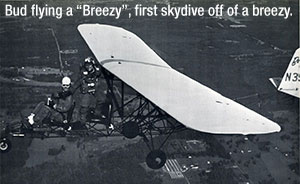 BAS is located in the western foothills of Mount Rainier in the Great Pacific Northwest. We're no longerin the original old hangar where the first harness was created, but we're still located on Swanson Field (2W3) just south of Seattle where it all began.

---